Christian author
of devotional travel memoirs
to inspire, inform, and entertain


The King of Kings and I - travels with God in Thailand - a devotional travel memoir

TO BUY A COPY
The King of Kings and I - Travels with God in Thailand can be purchased directly through me or online in paperback or e-book format through:
Amazon
Chapters/Indigo
https://www.chapters.indigo.ca/en-ca/home/search/?keywords=The%20King%20of%20Kings%20and%20I#internal=1
Barnes and Noble
BOOK SUMMARY
In the midst of the 1980 economic collapse in Alberta, the author loses her job and asks herself, "What do I do now for the rest of my life?"
Her choice to attend Bible college, takes her not only into the classroom but across the world to the mission fields of Thailand. It is there she discovers that God is not only King, but truly is the King of kings.
Follow these devotional stories and insights, in The King of Kings and I, as the author journeys through the cultures and sub-cultures of North America.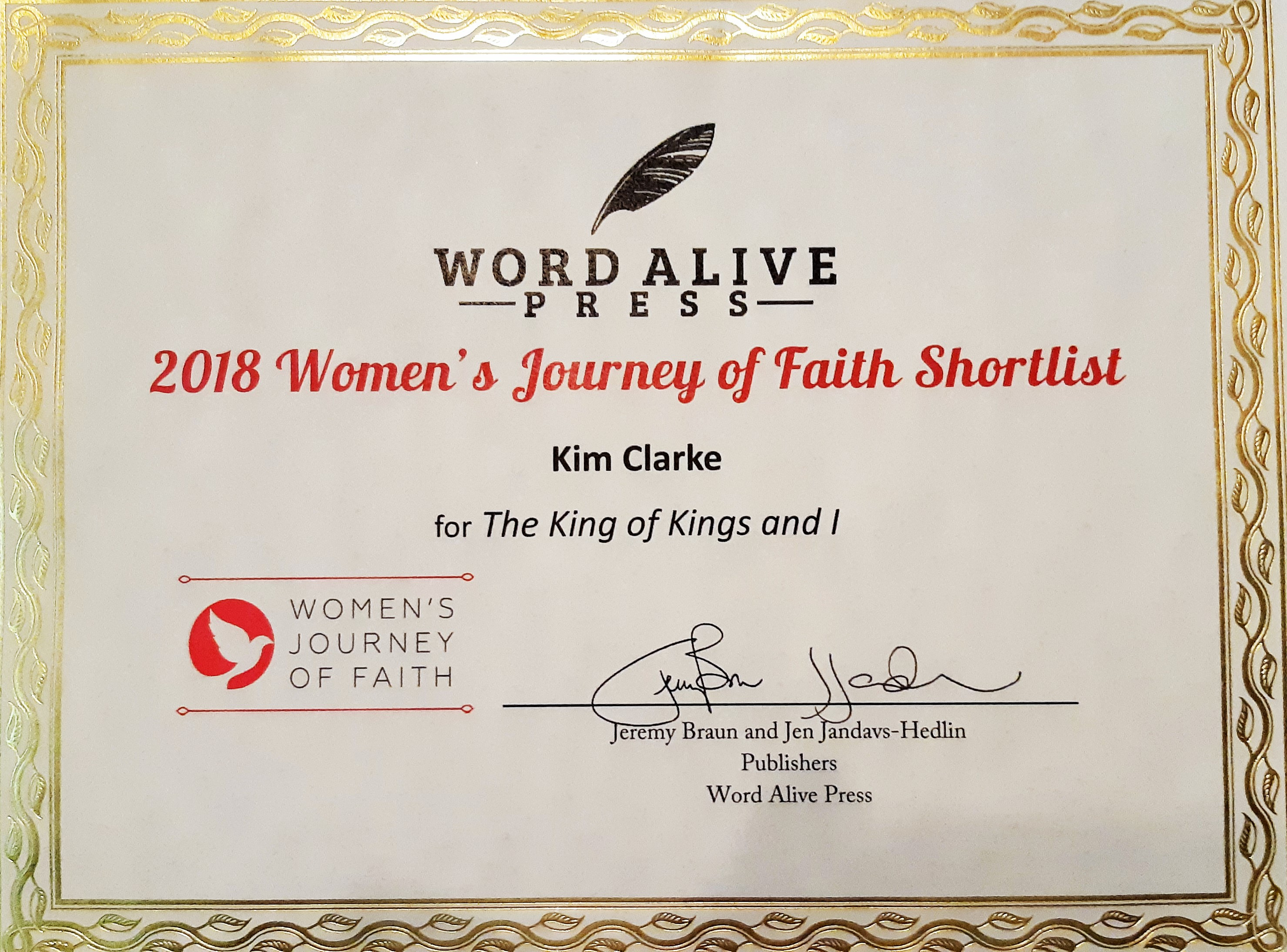 I was thrilled to have the manuscript
shortlisted at the 2018
Women's Journey of Faith Contest.
The French Collection - moments with God in Paris - a devotional travel memoir
BOOK SUMMARY
In this series of devotions, the reader travels through Paris with the author on her vacation and her journey of faith.
Six days are spent exploring some of the city's lesser known sites, in anticipation of meeting up with her daughter for another three days of sightseeing. Together reader and author become familiar with the fascinating history and culture of the city of Paris. Certain moments stand out above all others from the vacation. They are more intense, or more amusing, sometimes more embarrassing, or even more fearful. Kim has written about these moments, developed them around the sights and history of Paris, wrapped them in Scripture and turned them into The French Collection.
This manuscript was also shortlisted at the Women's Journey of Faith Contest (2015) in connection with Word Alive Press.