Coffee Travel Moments
Recently I returned from a trip to London and Paris with my daughter. I thought I'd share some Coffee Travel Moments, from that trip. I have about twenty coffee photos and with each I'll add a few other photos of the place where we stopped accompanied, with a bit of story and history. Hope you will enjoy these! You will find these posts also on my Facebook author page @kimlouiseclarkeauthor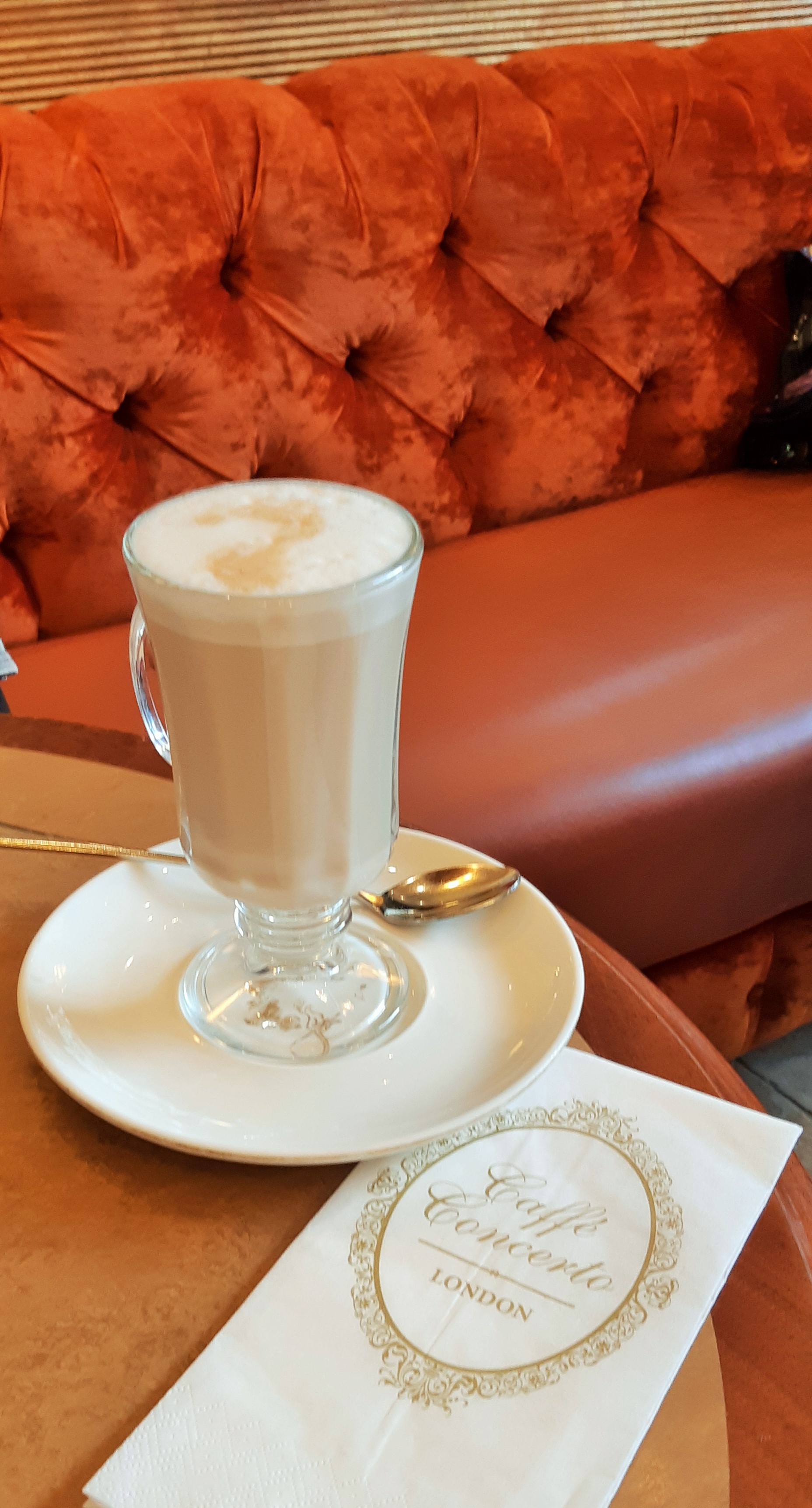 Coffee Travel Moments #4
Caffé Concerto, London
When we left Selfridge's Department Store, we fought the wind that tried to turn our umbrellas inside out. Undeterred we ventured over to Carnaby Street: a popular, cool, colourful, and hip place of fashion, music, and just hanging out in the 1960's.
A bit wet and feet sore as always, we came out at Shaftesbury Avenue and began searching for a place to sit and have a break, maybe something to eat. The several pubs and cafés we passed looked ok, but did not have us stepping inside. Indecision, tired feet, and rain are never a good combination.

We then noticed Caffé Concerto, a café with large windows showing people sitting comfortably at small round tables; a place lit up and distinguishing itself from the dull buildings, grey sidewalks, and bleak overcast sky. Once shown to our table we shed our raincoats and sat down. While waiting for our lattes and desert, I began to absorb the surrounding colours, textures, and feelings. So many words could describe the welcoming ambiance: warm, cozy, quaint, light, soft, velvety, pretty, dainty, comfortable, classy, and more or less affordable.

Sometimes you arrive at a place that is seemingly perfect, a place that provides exactly what you need and want. It's the kind of place, that if you purposely set out to find, you never would. You enter it only because you stumble upon it.


COFFEE TRAVEL MOMENTS #3
St. Paul's Cathedral, London
In AD 604 a cathedral to St. Paul was constructed in London. Over the next thousand years the cathedral endured a regular pattern of destruction (usually by fire) followed by re-construction. The St. Paul's that stands today dates back to the late 1600's thanks to the amazing architect, Christopher Wren.
Daily worship services are open to anyone wanting to join. How wonderful to sit, listen, pray, and look around. But so much for sitting—we climbed 528 steps to the outside Golden Gallery for incredible views of the London skyline.

But so much for the heights—we descended the 528 steps and another 38 as we ventured down into the crypt beneath the church. There in the depths, sitting among the living and the dead, we enjoyed cake and coffee at the cafe. Some of the nearby dead are: Arthur Wellesley. 1st Duke of Wellington, Admiral Lord Nelson, Sir Christopher Wren, with additional memorials to Florence Nightingale and William Blake.

Many of the buried I knew nothing about such as Henry Venn, B.D. Engraved are the words: Prebendary of this Cathedral for Thirty Years, Born February 10, 1796, Died January 13, 1873. "Steadfast, unmoveable, always abounding in the work of the Lord" I wondered about his life and I wondered what 'prebendary' meant. I imagined how interesting it would have been to have some of the dead join our table (just briefly for a coffee) to share more of their life story.

Note: 'prebendary' – a clergyman receiving a prebend (stipend) for their church work. https://www.stpauls.co.uk/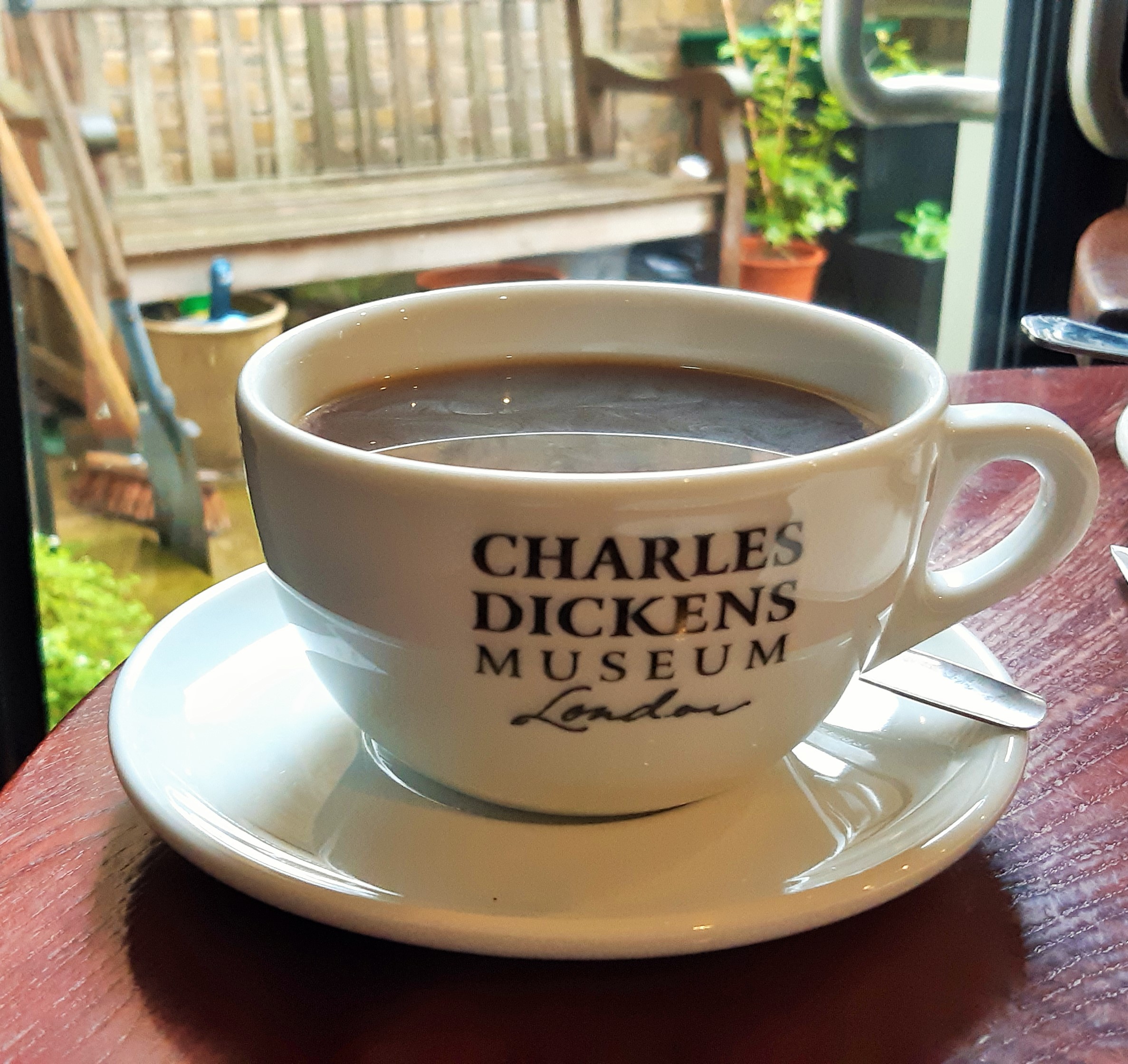 COFFEE TRAVEL MOMENTS #2
The Charles Dickens Museum, London
At 48 Doughty Street in London, you will find the Charles Dickens Museum where Charles, his wife Catherine, and their children lived for a time in the 1830's. The museum extends to #49 where, in the garden café, we enjoyed coffee, quiche, salad, and cake. Our tour of this five-level house took us into the kitchen, scullery, wine cellar, dining room, drawing room, morning room, and study.
In Dickens' study sits his writing desk and a large collection of books. Dickens maintained a strict schedule, writing every morning without interruption. Long walks, charity work, and visiting took up his afternoons. His writings among many others include Oliver Twist, A Christmas Carol, David Copperfield, Little Dorrit, and A Tale of Two Cities. How many of Dickens' works have you read? https://dickensmuseum.com/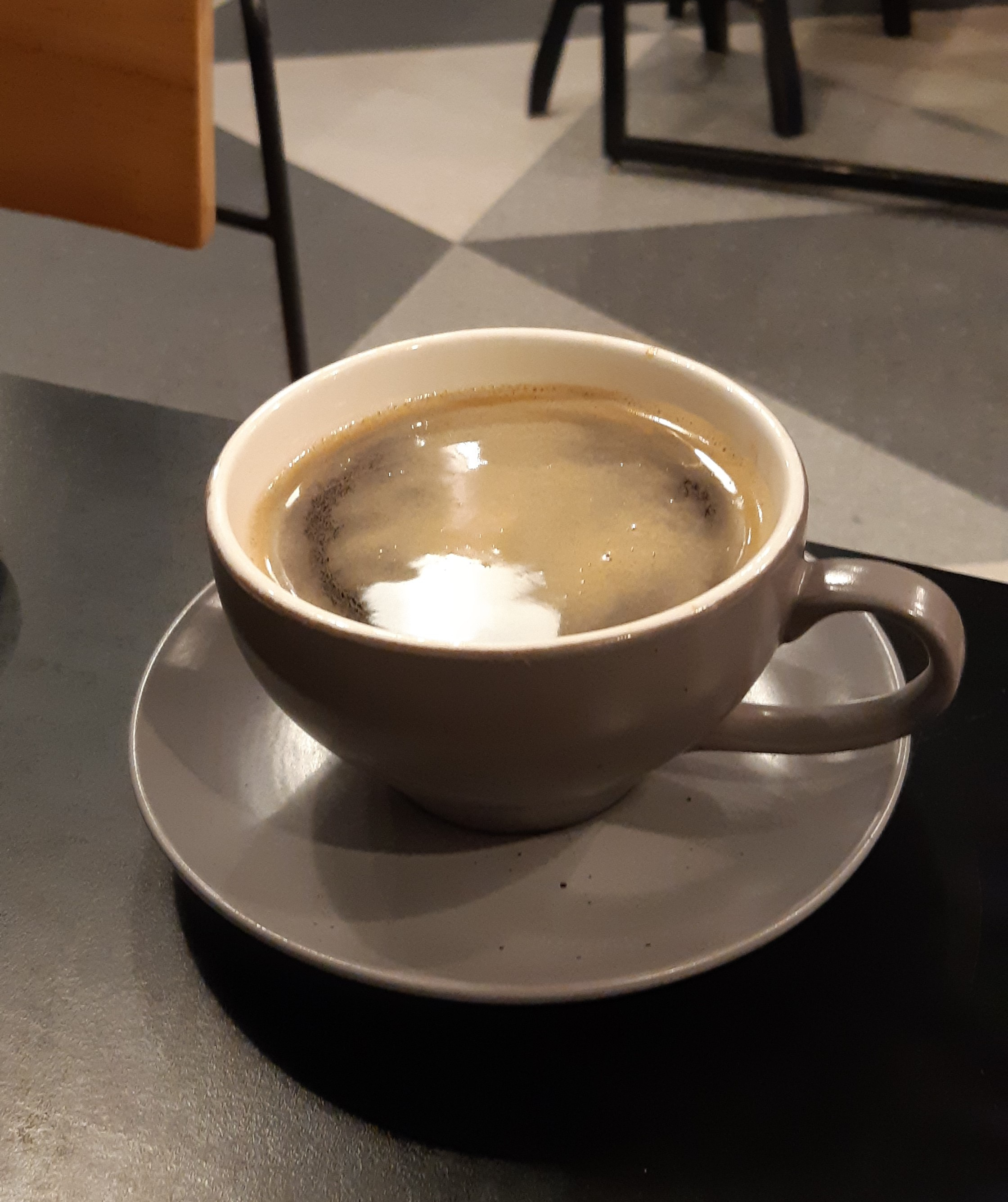 COFFEE TRAVEL MOMENTS #1
The Churchill War Rooms Museum - London, England



It's easy to get lost in the maze of rooms and corridors that make up the Churchill War Rooms – the underground bunker where Winston Churchill spent much of his time with ministers, advisers, and chiefs of staff in strategizing and making decisions to win the war.

Designated rooms provided organization and efficiency. Besides dormitories and private officers' rooms, we walked past rooms for switchboard operators and typists. Rooms for meetings and for maps.

Here, words remained in secrecy.

Here, words were broadcast across the nation. Churchill's addresses to the British people brought encouragement and inspiration.

But here, other words came to my mind, an act of remembrance:

"They shall grow not old, as we that are left grow old:

Age shall not weary them, nor the years condemn.

At the going down of the sun and in the morning,
We will remember them." (Laurence Binyon)